It was a beautiful day for climbing. Mary Lynn had traveled to the City of Rocks in southern Idaho to climb Jackson's Thumb. Her climb was going well until she realized she had repelled down the wrong route. While attempting to climb back up, she fell and slammed into the rock, injuring both of her lower legs.
When the City of Rocks Rangers got the call about Mary Lynn's accident, they raced into action, gathering equipment for what would be a long rescue and also requesting Life Flight Network for transport. The Rangers and flight crew hiked to Mary Lynn, carrying their equipment and recruiting other climbers along the way to help carry her off of the mountain.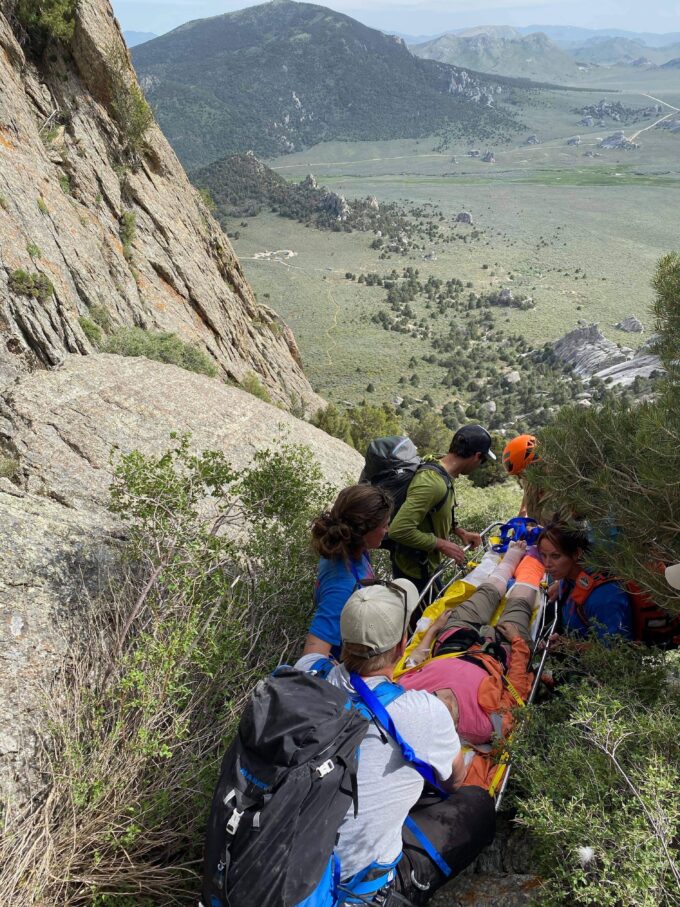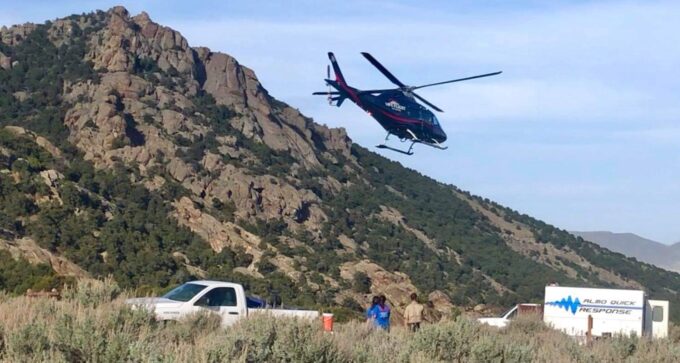 Once contact with Mary Lynn was made, it took numerous hours to lower her several miles to the awaiting helicopter. She was then quickly transported to Portneuf Medical Center in Pocatello, ID.
The training and compassion of the first responders and the rapid response of Life Flight Network turned a terrible situation into a story with a happy ending. Mary Lynn has fully recovered and is climbing again, even returning to the City of Rocks often.
"The value of Life Flight Network to us is that it's a single point from into the helicopter to the appropriate facility versus an all-night escapade.", said Stephen King, City of Rocks Ranger.