On a spring day in May 2015, Chief James Cook, the Fire Chief for Parma Rural Fire Protection District, received a call from his wife to tell him his then 13-month-old son Brayden was having a hard time breathing after ingesting chemicals from an emergency candle.
Chief Cook called his department to respond. The EMS crew took Brayden to the closest emergency department, and then Life Flight Network was requested to transport him to St. Luke's Boise Medical Center in Boise, ID. Chief Cook has worked with many air medical crews to transport patients in his career, but he has never been more grateful to see Life Flight Network there to transport his son.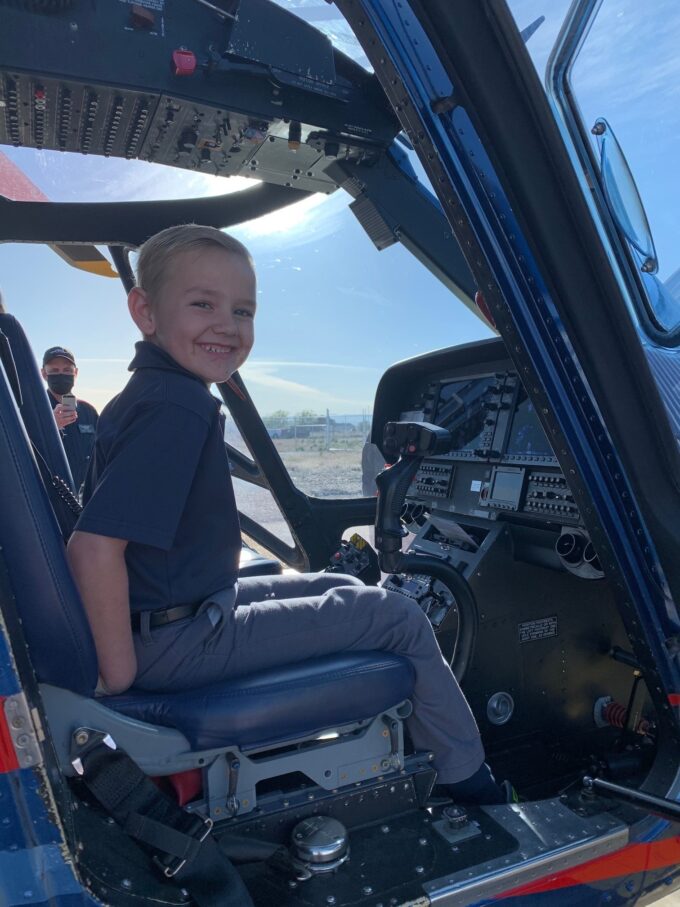 Today, Brayden is doing fantastic. He has become an active little boy that loves sports and the outdoors. His dad says he is nearly impossible to keep up with! Chief Cook thanks everyone involved with saving Brayden's life.
"I encourage everyone in my town to get a Life Flight Network Membership. You never know when you will need it." — Chief James Cook, Parma Rural Fire Protection District